Both the Jeffersonville and Clarksville locations of the Jeffersonville Township Public Library will be closed all day on Monday, May 30 in observance of Memorial Day.
Both locations will reopen at 9:00 a.m. on Tuesday, May 31.

Donate canned foods to reduce your fines before Summer Reading Club begins!
The library will waive late fees in exchange for canned or boxed foods from Monday, May 23 through Tuesday, May 31. For each non-perishable food item donated, $1 will be deducted from late fees, up to $15 per account.
Please note that fines for lost, damaged, or missing library materials, and collection agency fees will not be waived. Expired food items will not be accepted.
Donations are being accepted at both the main library in Jeffersonville and at the Clarksville Branch. For more information on this program, call 812-285-5630.
All donations will be collected for the Center for Lay Ministries Food Pantry.

The Summer Reading Club starts Wednesday, June 1st at both locations of the Jeffersonville Township Public Library and there's something for everyone!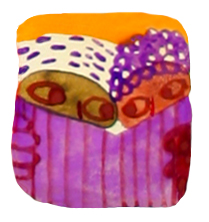 Kids and teens can sign up at the Clarksville Branch desk or at the Youth Services desk at the Main Library to get their first Reading Log. You can read (or be read to) different types of books (including ebooks and audiobooks!) to get points and once you reach 10 points, you can turn your Reading Log in and get your prizes! Check out our Summer Reading Club page for more details.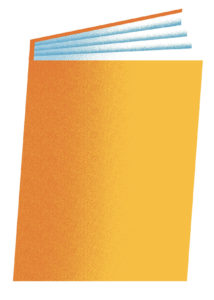 Grown ups can join our Adult Summer Reading Club at the Clarksville Branch main desk or at the Reference desk at the Main Library and receive your first Reading Log. All you have to do is read 3 books (including ebooks and audiobooks!), write a short review or description of each one, and turn it in to get your prize! Your Reading Log will also be an entry for the weekly and grand prize drawings, so turn in as many reading logs as you want to increase your odds of winning another prize! You can see a list of the prizes on our Summer Reading Club page.
Both Summer Reading Clubs end on Monday, August 1st: that means that's the last day you have to turn in your Reading Logs! So get ready, get set, and get reading!

The Yoga class scheduled for Saturday, June 4 at the main library has been CANCELLED. We apologize for the inconvenience.

Did you know that 2016 is not just the state Bicentennial, it's also the Centennial of Indiana's State Parks system? To celebrate both events, the Indiana State Library and Indiana State Parks have provided us with a free park pass to circulate to our patrons!



Here's what you need to know:
We now have 2 park passes: one available at the Main Library and the other available at the Clarksville Branch
Each pass will admit one carload into any state park in Indiana (click here for a list of state parks)
Each pass may be checked out for seven (7) days and you cannot renew it
Each pass may be put on hold
Each pass is good until December 31, 2016 and is available to any Jeffersonville Township residents with a JTPL library card

Reciprocal borrowers will need to check a pass out from their home library

There is a $1/day late fee and a $50 replacement fee
We're fortunate to have the Falls of the Ohio State Park and Charlestown State Park right in our backyard, but there are lots of other parks around the state to explore. Don't forget to share your state park adventures with us on social media and at the library!