Welcome to the JTPL Kids webpage! We have a lot of great programs all year long; below are the regular monthly clubs and programs we offer. Be sure to check out the online calendar to get all the details about these and other kids and family-oriented events!
Mother Goose on the Loose (Jeffersonville)
Mother Goose on the Loose (MGOL) is an international storytime program for children ages birth – 3 and their caregivers. The format for MGOL sessions combines traditional storytime elements like book presentation and fingerplays with elements developed according to the latest research on infant brain development and pre-literacy skills. But above all MGOL is fun! We'll sing, dance, clap, and wave our way through rhymes and songs and interactive activities that are entertaining for little people and their big people. MGOL is a full-participation storytime; the whole room will be movin' and groovin' before we're through. Although the activities are created with a one-to-one adult/child ratio in mind, please know that families with multiple children are always welcome. No registration necessary, just come when you and baby are in the mood. Click here to see when the next Mother Goose on the Loose program will be!
Toddler Storytime (Clarksville)
Toddler Storytime is for those little ones ages 4 and under. Join Miss Jennifer for stories, songs, dancing, crafts, and most of all, fun! A new theme is introduced and discussed at each storytime. This storytime is designed for both the child and parent/caregiver to participate and enjoy together! Click here to see when the next Toddler Storytime program will be!
Preschool Storytime (Jeffersonville)
Preschoolers ages 3 – 5 are invited to Storytime at the library! Each session features books, activities, and a craft based on a theme sure to interest your youngster. Children attend this program without their adult, giving them the opportunity to practice interaction with their peers and the librarian. Taking turns, respecting another's space, and following instructions are all skills incorporated into the activities of each storytime. Whether we're discussing the latest popular picture books, sticking sea creatures on a beautiful blue felt ocean, or dancing like clothes in the washer, all of us in Preschool Storytime have a fun time! Click here to see when the next Preschool Storytime program will be!
LEGO™ League (Jeffersonville)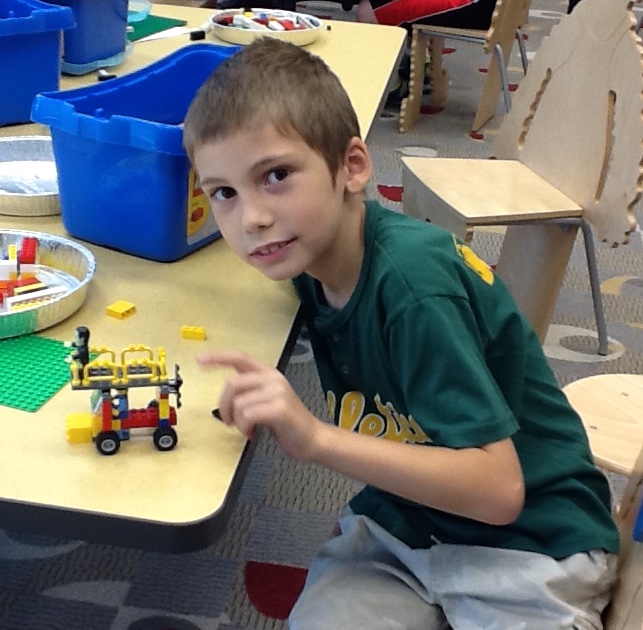 Here's a program that's great for young builders! Children in Grades K – 5 are welcome to come in on Saturdays for creative fun! We supply all the LEGOs™ so just bring yourselves. We'll present a theme or a challenge or a question you can use to direct your building, but the creativity all comes from you! Click here to see when the next LEGO™ League program will be!
Silly Storytime (Jeffersonville)
Just for YOU in K – 2! A bunch of friends you haven't met yet meet together after school at the library for books, crafts, activities and snacks at least one Monday each month. The books will give you ideas — are the stories about penguins? About pirates or princesses? About cowboys or castles or camp-outs? The fun stories are only the beginning as we wrap all kinds of games and activities around each session's theme. Children love the original and innovative connections with literature, because the session is always covered with a heaping helping of silly!
Kids Create Club (Clarksville)
This monthly program is for youth in grades 3 – 6. Our goal at Kids Create Club is to spend one hour being as creative as possible! Each month we feature a new project or craft specific for youth in grades 3 – 6. You can bet on a fun, imaginative time at Kids Create Club! Click here to see when the next Kids Create Club program will be!
Wacky Wednesday (Jeffersonville)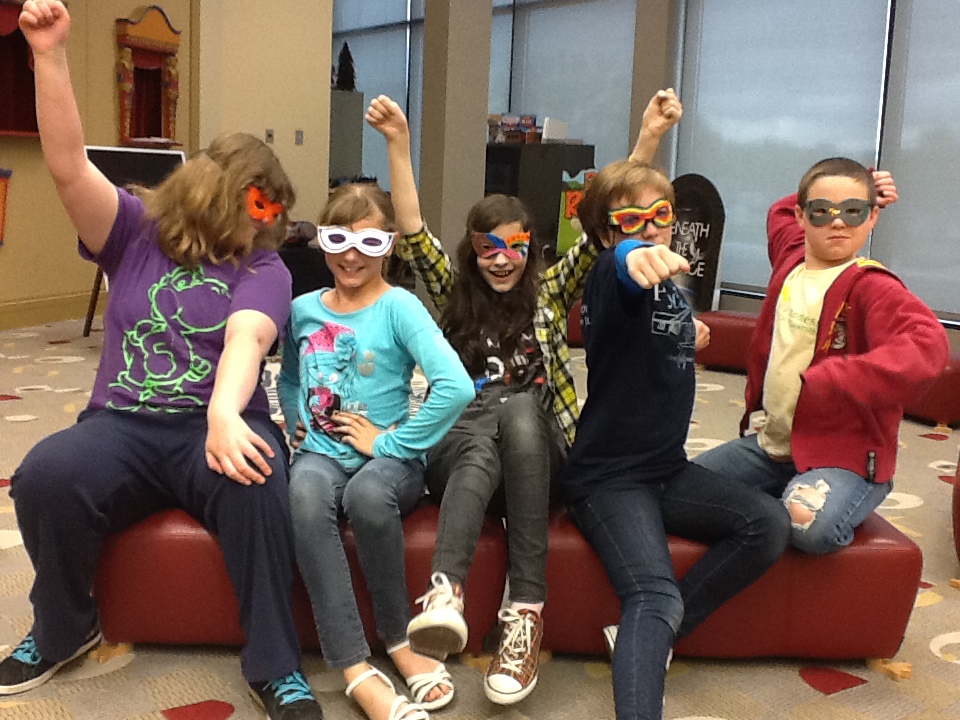 Why are we so wacky on Wednesdays? If you're in Grades 3 – 6, meet us after school and find out! We've put together a program of games, music, books, crafts, and snacks that changes from month to month, according to what we're reading, what you're reading, what games you want to try, what crafts we want to try — you get the idea. Tell us about a favorite book, a favorite game, a favorite movie, a favorite class, and chances are that someone else there will share your opinion. You'll come away with new friends and new ideas for having fun! Click here to see when the next Wacky Wednesday program will be!
Game Day (Jeffersonville)
If you're in Grades 3 – 6, come in after school and play! But don't expect to always have a controller in your hand. Certainly we have an Xbox, a Wii, and even an OUYA, and plenty of multi-player games for each console. Pretty much every Game Day session ends with one or more of the consoles in use — if you want. But Game Day sessions always start with a tabletop game; we'll set up Apples to Apples, Suspend, Consensus, Headbanz, Spot It, or one of dozens of others. Have you played all of those? Give them a try! We guarantee good fun! Click here to see when the next Game Day will be!