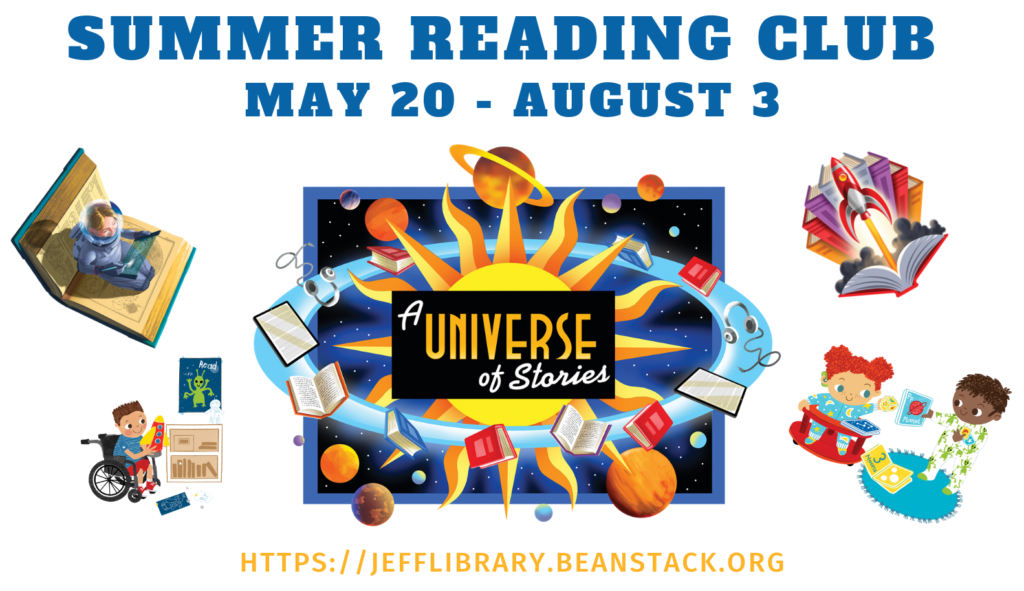 The 2019 Summer Reading Club runs from Monday, May 20 through Saturday, August 3. That means all reading logs and reading passports need to be turned in AND pick up your registration, progress, and completion prizes by Saturday, August 3rd!
IMPORTANT!!
You
MUST
claim ALL of your Summer Reading Club prizes by
Saturday, August 3
when the Club ends! This includes your coupons, backpack/tote bag, and any other progress prizes*.
You will not be able to pick them up late!
* Please note that this does NOT apply to any grand prizes won in drawings.
You can use Beanstack to log the books you read, activities you do, and write reviews to earn digital badges on your way to earning prizes! Go to Beanstack now to get signed up or scroll down to learn more about our Summer Reading Clubs for 2019.
---
Summer Reading Club for Kids & Teens

Once again we're using a point system. You can earn points in lots of different ways:
Read 1 book = 20 points
Read 1 magazine or comic book = 10 points
Read for 30 minutes = 20 points
Watch a movie = 5 points
Complete a listed activity = 5 points
Mix and match to earn 200 points and come in to the Youth Services SRC desk in Jeffersonville or the SRC desk in Clarksville and RECEIVE YOUR PRIZES!
Here's what you need to do to take part:
Register for Summer Reading: register online at Beanstack or come in and get your paper reading log at either the Clarksville Branch SRC desk or the Main Library Youth Services SRC desk, but not both.
Read books, do activities, or anything else from the point list above to earn points and get prizes:

25 points: Friends of the Library coupon + 1 prize drawing slip
100 points: Texas Roadhouse Kids Meal coupon + 1 prize drawing slip
150 points: Bearno's Kid Pizza coupon + 1 prize drawing slip
200 points: GRAND PRIZE backpack of goodies + 1 prize drawing slip
You can continue earning points after you complete the Summer Reading Club to get more prize drawing slips:

250 points: 1 prize drawing slip
300 points: 1 prize drawing slip
350 points: 1 prize drawing slip
400 points: 1 prize drawing slip
450 points: 1 prize drawing slip
500 points: 1 prize drawing slip
You can jump right in by logging your reading and activities on Beanstack!
Click the images below to view a list of all our Summer Reading events in June or July!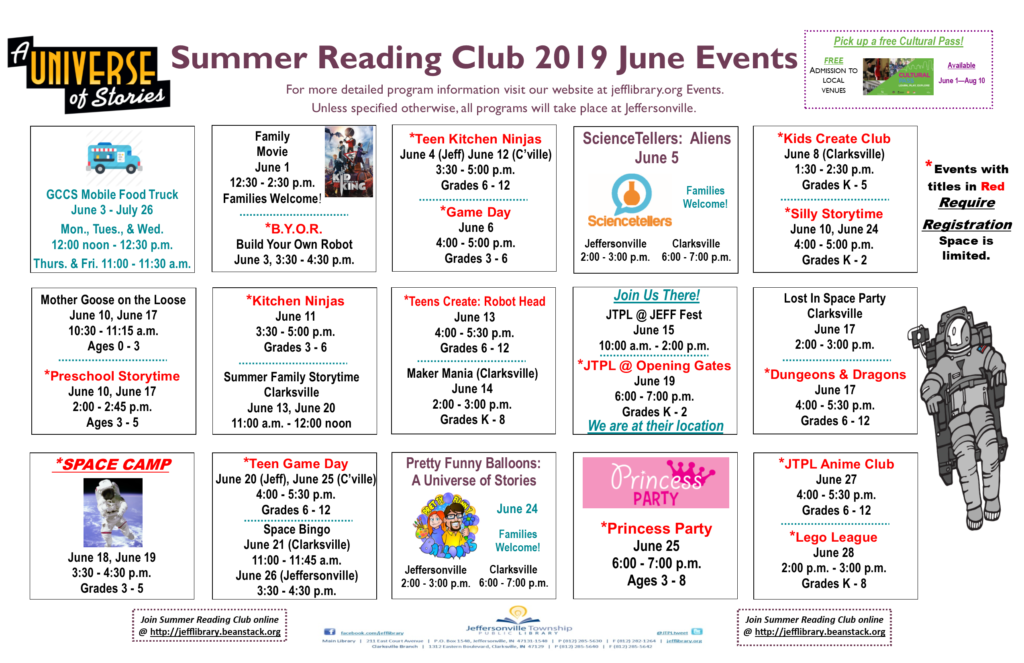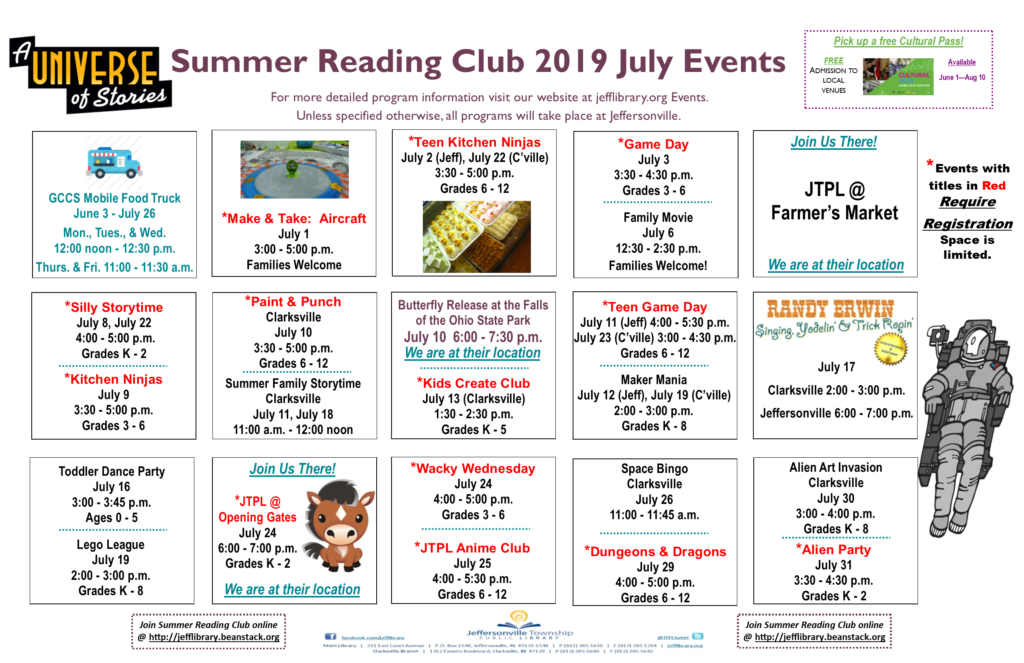 Sign Up For Summer Reading Online!  
Cultural Pass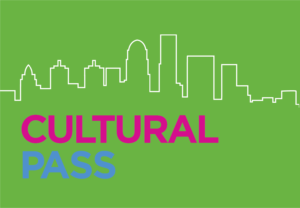 YES, one again the Cultural Pass will be open for Clark County Youth Summer Reading Club participants at JTPL! The Cultural Pass is available to kids ages 0 – 21 and is a reusable pass allowing one child (if under the age of 16) and one accompanying adult free admittance to over 45 participating locations during the summer from June 1st to August 10th. A complete list of participating locations can be found at fundforthearts.org/culturalpass. The locations are family friendly, including places like The Louisville Zoo and Falls of the Ohio State Park.
Kids will be able to sign up both in person and online through Beanstack beginning June 1. Remember, you MUST come and pick up your physical Cultural Pass from the Library before you can use it, and you MUST put your Cultural Pass number in your Beanstack account. Kids who live in Floyd County are asked to please sign up for a Cultural Pass from the Floyd County Library instead of JTPL.
To use the pass, simply present it at the location. If the pass is used for five locations, the pass holder will be entered into a special drawing held by Fund for the Arts.
For full details on the pass visit fundforthearts.org/culturalpass.
  Sign Up For Summer Reading Online!  
Summer Reading Club for Adults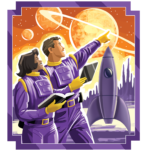 Adults can sign up for the Summer Reading Club online at Beanstack or in person at the information desk at either the Main Library or the Clarksville Branch. The process is simple:
Read 3 books (including eBooks and audiobooks!)
Write 3 short reviews
Log your books and reviews online in your Beanstack account or in a paper reading log
Claim your tote bag full of goodies at the Jeffersonville or Clarksville information desk!
For every additional 3 books you read and review, you get another entry into our prize drawings at the end of the summer!
  Sign Up For Summer Reading Online!  
THANK YOU to all of our Summer Reading Club sponsors!
Youth Summer Reading Club Sponsors
Adult Summer Reading Club Sponsors